Stage two underway on AQ School Sunnybank redevelopment
28 Sep 2020
The start of works on the second stage of a $2.5 million redevelopment of the AQ School at Sunnybank Hills was celebrated today at a sod-turning ceremony on the site.
The school is Queensland's oldest autism-specific school. It was constructed in 1976 and opened in July 1977 by Senator the Honourable Margaret Guilfoyle, Minister for Social Security.
The current redevelopment, which is scheduled for completion in December 2020, will involve extensive refurbishment of the interior of an existing building and transforming five small and outdated classrooms into six modern classrooms. The existing gym will also be refurbished.
The refurbished classrooms will include breakout spaces, teaching walls, sound proofing and other features designed to maximise teaching and learning outcomes, safety and engagement for attending students.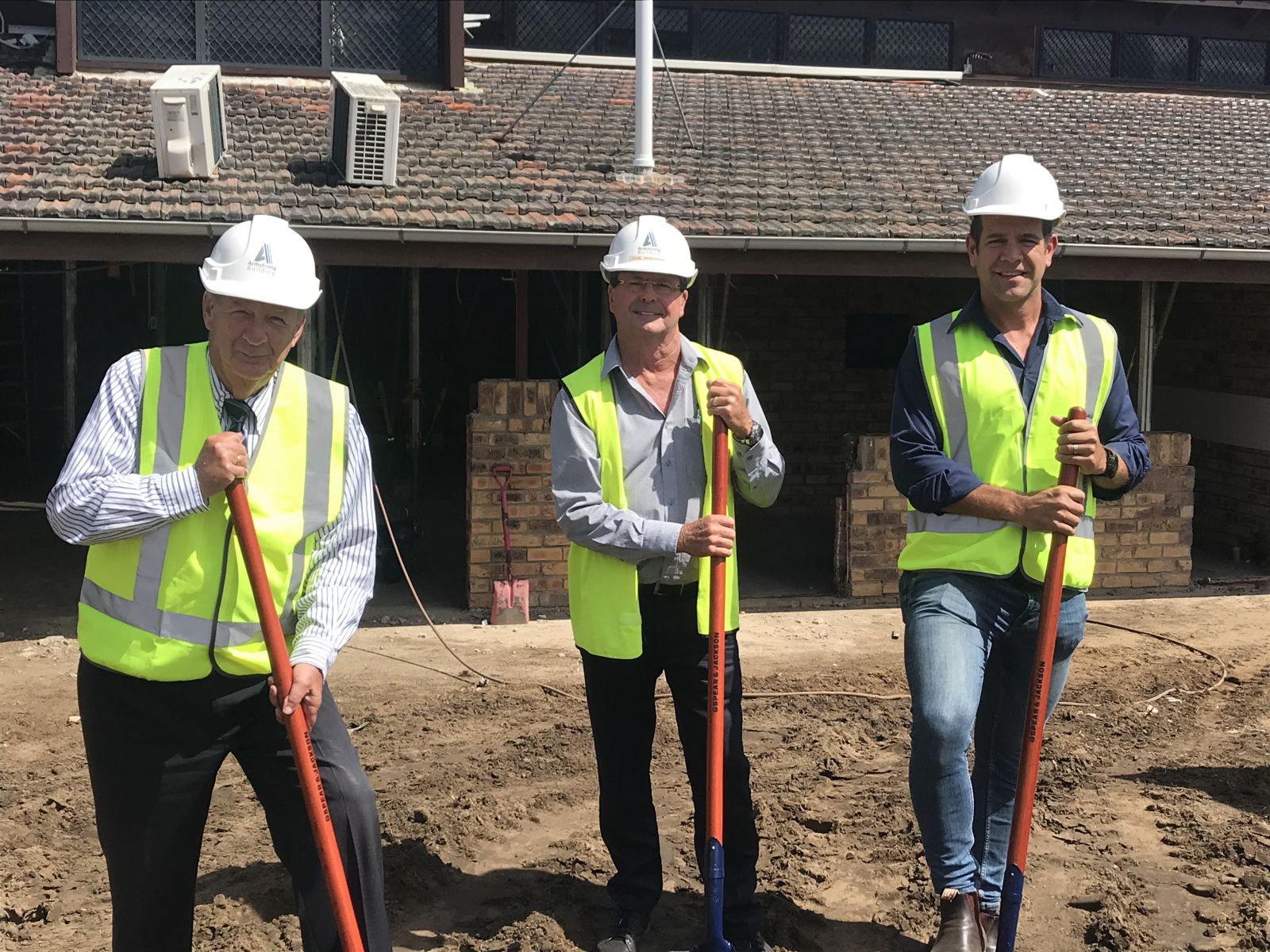 Autism Queensland CEO Pam Macrossan said the current work is part of a redevelopment that commenced in 2018 following receipt of $1.28m funding from the Independent Schools Queensland Building Grant Authority.
"BGA granted 50 percent funding for the three-stage redevelopment of the school. Stage one, a purpose-built Prep facility, was completed in 2019," she said.
Additional funding was raised, including major donations of $250 000 from long-time supporter The John Villiers Trust (JVT), and $115 000 through Master Builders Queensland from the former Master Builders Foundation.
Ms Macrossan thanked The John Villiers Trust and Master Builders Queensland for their valued support.
"JVT are long time benefactors to the organisation, having provided funding for the development of our centres in Mackay and Rockhampton, and many years ago, for the auditorium on this site. We also welcome Master Builders into the Autism Queensland community.
The AQ School provides specialist education and therapy programs for students with a diagnosis of ASD aged five years (Prep) to 18 years. The Sunnybank campus is one of three operated by Autism Queensland. A second Brisbane campus is located in Brighton, and the third, which opened in 2019, is located in Cairns.
"Our interdisciplinary team supports students through effective, individualised programs and collaboration with families and other school settings," said Ms Macrossan.
"Adjustments to the Australian Curriculum consider student's individual strengths and interests, age and learning preferences to minimise the impact of autism on access to learning and improve opportunities for success at school.
"The success and growth that the school continues to enjoy would not have been possible without the continued support from the Queensland Government and our valued donors," Ms Macrossan said.
Pictured above (l-r): Ian Langdon, AQ Chair, Clive Armstrong, Senior Managing Director, Armstrong Builders, and Grant Galvin, CEO Master Builders Queensland.
View All Articles