Minister opens new Junior Learning Area at Sunnybank School Campus
25 Aug 2021
The second stage of a major redevelopment of the AQ School at Sunnybank Hills was officially opened today by the Honourable Grace Grace MP, Minister for Education, Minister for Industrial Relations and Minister for Racing.
The school is Queensland's oldest autism-specific school. It was constructed in 1976 and opened in July 1977 by Senator the Honourable Margaret Guilfoyle, Minister for Social Security.
The Junior Learning Area redevelopment involved extensive refurbishment of the interior of an existing building and the transformation of five small and outdated classrooms into six modern classrooms. The existing gym was also refurbished.
The new classrooms include breakout spaces, teaching walls, sound proofing and other features designed to maximise teaching and learning outcomes, safety and engagement for attending students.
The $1.3 million project was made possible through funding received through the Independent Schools Queensland Block Grant Authority and grants from The John Villiers Trust (JVT) and Master Builders Queensland (MBQ).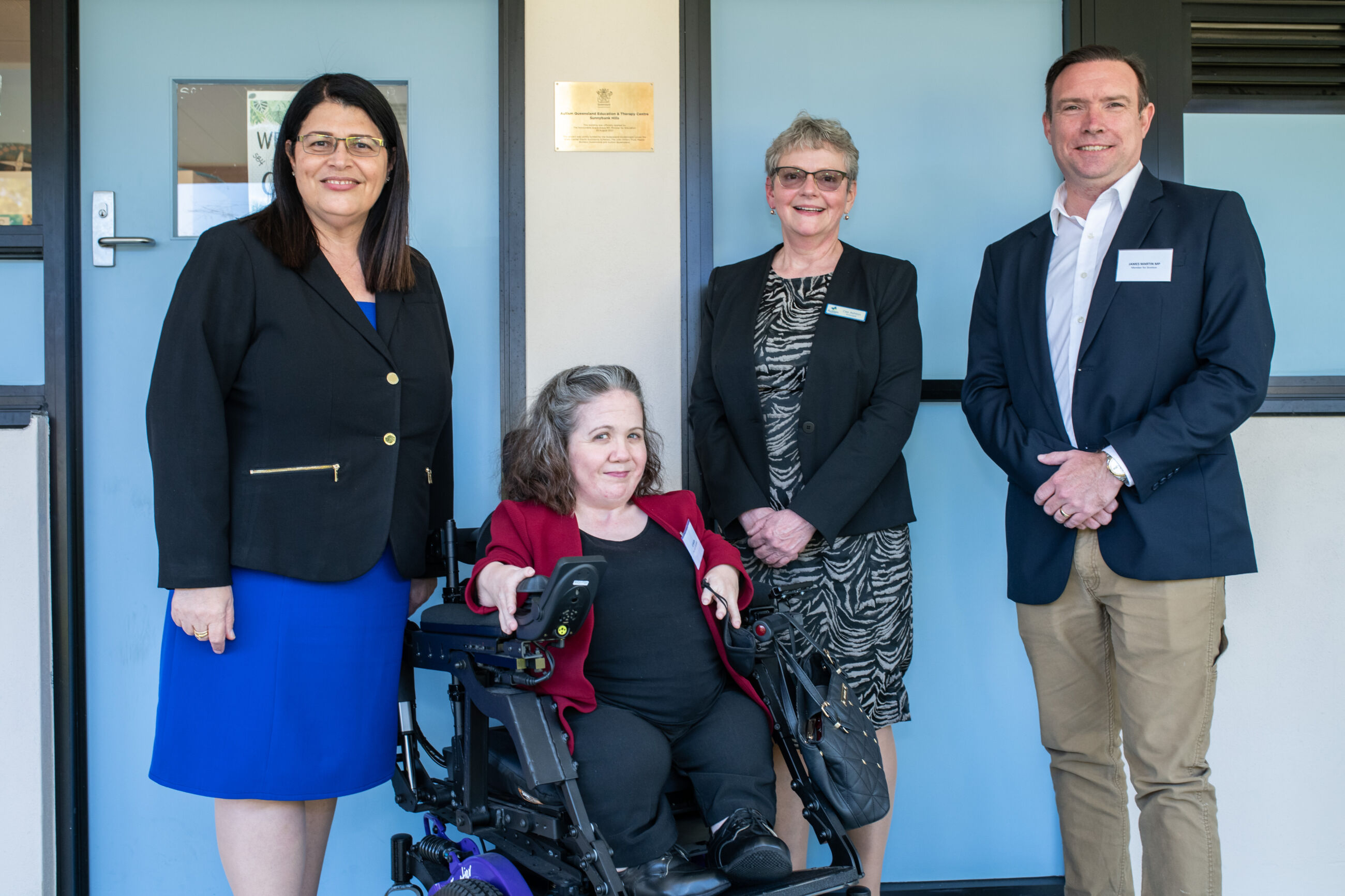 Pictured left-right: The Hon Grace Grace MP, Minister for Education; Joanne Peulen, AQ Chair; Cae Ashton, AQ School Principal; James Martin MP, Member for Stretton.
View All Articles