New goal setting tool for adolescents and adults
24 Jun 2019
Autism Queensland's new goal setting tool for adolescents and adults is now available for pre-sale. The Adolescent/Adult Goal Setting Tool (AAGST) has been designed to enable people on the autism spectrum and other neurodivergent individuals to actively engage in person-centred planning processes.
It is the latest in the suite of goal setting tools developed by Autism Queensland which includes the popular Family Goal Setting Tools for use with young children.
For more information on the AAGST is available here.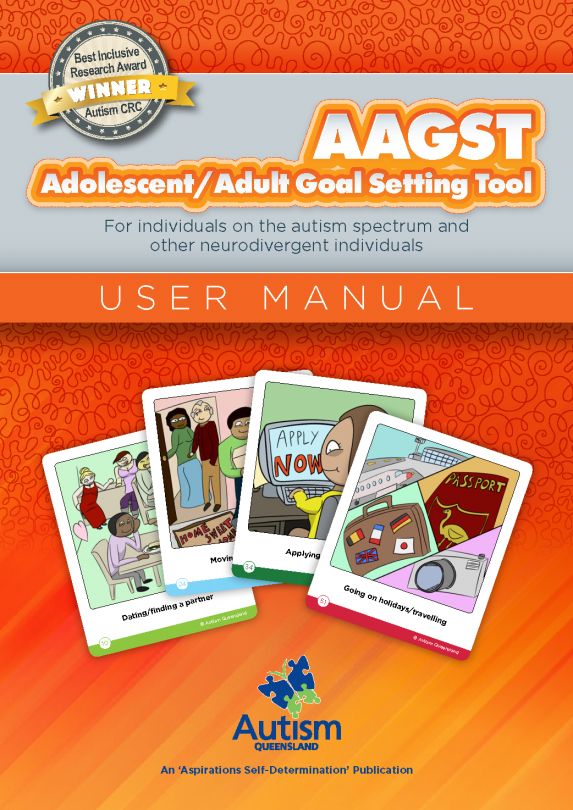 ---
View All Articles