The AQ Sweat Series Autism Walk is officially underway! Show your support and fundraise this month.
4 May 2022
A big thank you to everyone who has already started walking to raise awareness for autism and who has started fundraising. Your contribution makes a difference.
If you haven't already registered for the AQ Sweat Series Autism Walk, it's not too late to join the fun. Simply set your distance and fundraising targets, share what you're doing with friends and family and you'll be helping make a life-enhancing difference to children and adults on the autism spectrum.
WHAT IS THE AUTISM WALK?
If you haven't heard of AQ's Autism Walk, it's the first in a new series of exercise challenges which has just commenced and is ongoing throughout the month of May. You can do this from anywhere, anytime and with anyone you would like. Simply register, select your distance, start walking and fundraising and before you know it, you'll be helping Autism Queensland to continue supporting people of all ages on the autism spectrum!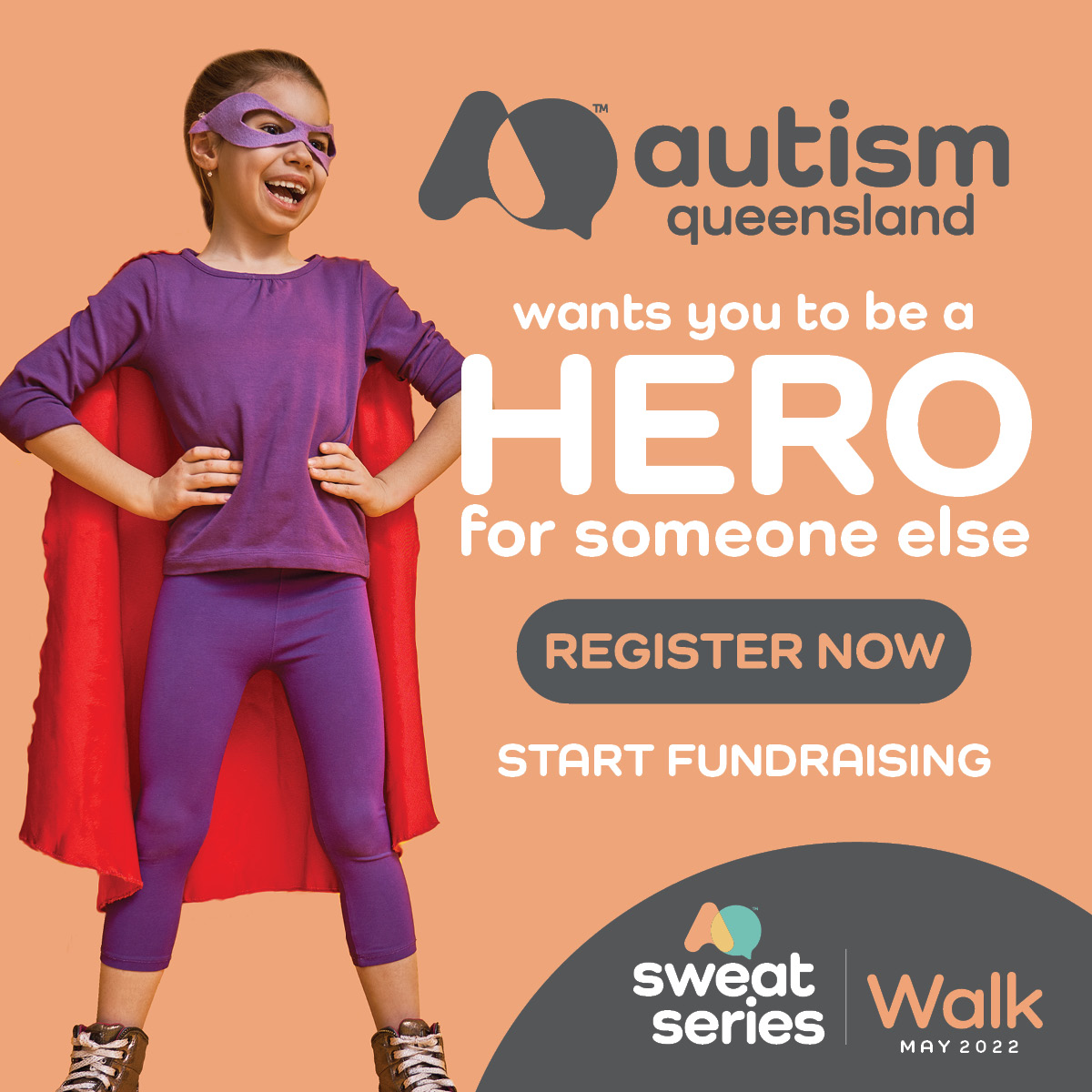 YOUR CHANCE TO WIN!
As a special bonus, the first 40 people who raise $100 or more for the Sweat Series Walk will each win a $25 Burrito Bar voucher to use at any Burrito Bar venue in Australia.
Those who raise $200 or more, you will also go into the draw to win 1 of 5 Sweat Series prize packs! (Pack consists of 1 x AQ cap, 1 x AQ water bottle, and $50 worth of Burrito Bar vouchers).
Don't miss out on these fantastic prize packs! Simply register and start fundraising today.
---
View All Articles