Lighting up QLD a spectrum of colours for Autism Month
21 Mar 2023
Autism Queensland is lighting up Queensland with a spectrum of colours for Autism Month this April and World Autism Day on Sunday 2 April.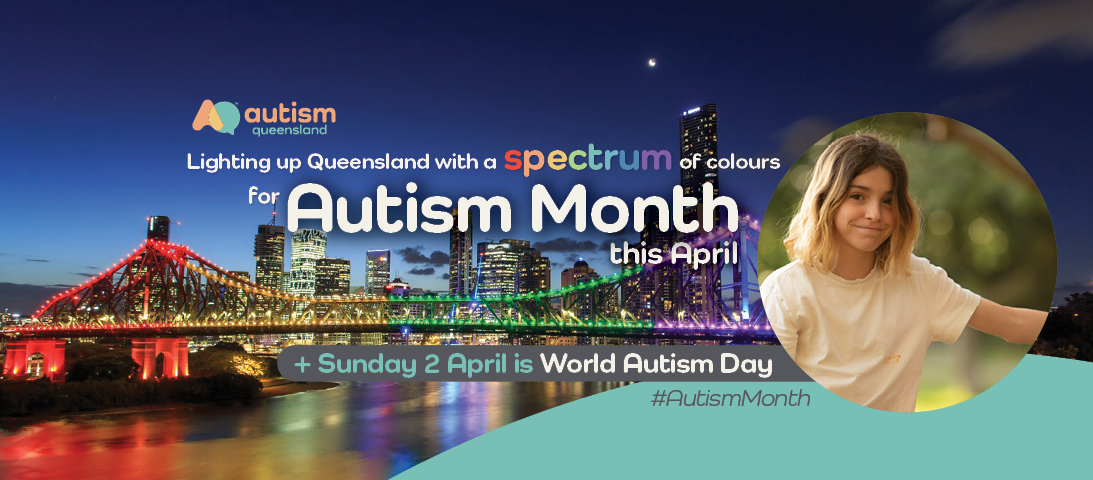 Autism is a complex lifelong developmental disability that can cause differences in communication, interacting with others and experiences in everyday situations. It is estimated that 1 in 70 people in Australia are autistic, and as such, it is vital that we continue to raise awareness, spark conversations, and continue to provide services and supports for autistic children, adults, their families, and those who support them.
Autism Queensland is lighting up Queensland with a spectrum of colors in honor of Autism Month this April and World Autism Day on Sunday 2 April. This campaign is designed to encourage communities to come together to show support for autistic individuals.
It takes a community of support.
Many autistic people struggle with social interaction, communication, and sensory issues. They may have difficulties with back-and-forth conversations or knowing how to join a conversation. There are often challenges surrounding the development and maintaining of friendships and relationships with others. Some autistic individuals also find difficulty using and understanding non-verbal communication.
Whilst this is no definitive list of characteristics and challenges, no two autistic people are the same – each person has their own way of seeing the world, which makes them interesting and unique. This is why it is so important to raise awareness and provide supports across the community.
Creating conversations around autism is crucial to building an inclusive and accepting community. Unfortunately, there are still many misconceptions and stereotypes surrounding autism that can be harmful and hurtful. By starting conversations about autism, we can educate others and promote understanding and acceptance and continue to provide much needed supports.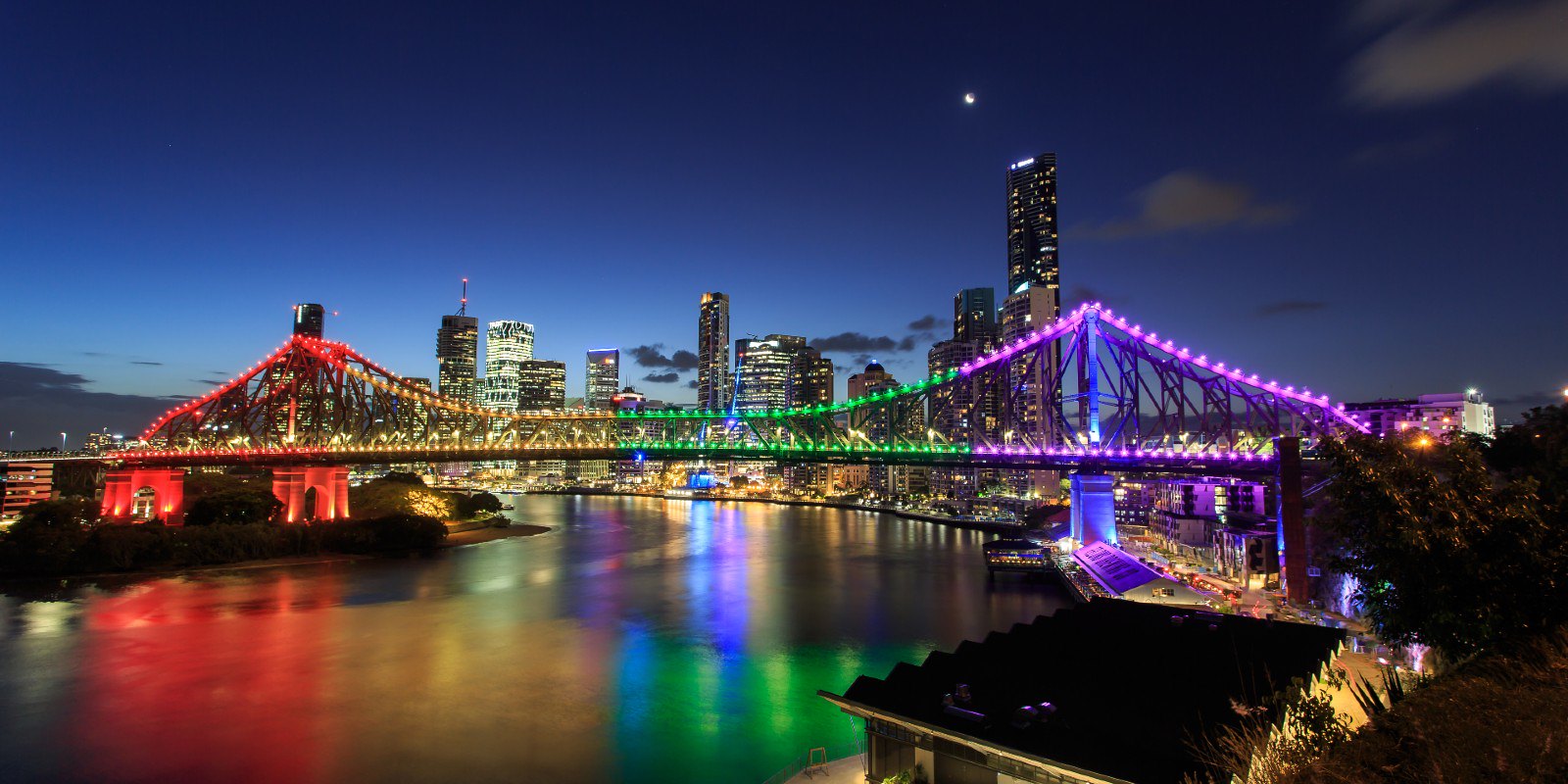 AQ's Lighting Up Queensland campaign is an excellent way to spark conversations and create awareness. At night, the following council assets and landmarks will be lit up in a spectrum of colours in support of this campaign:
Brisbane City – Saturday 1 April (eve of World Autism Day)
Story Bridge
Victoria Bridge
Reddacliff Place
Fraser Coast Region – Friday 31 March – Monday 3 April
Maryborough City Hall
Hervey Bay Esplanade
Gladstone – Sunday 2 April (World Autism Day)
Regional Council Main Office Building
Regional Art Gallery & Museum
Townsville Region – Sunday 2 April (World Autism Day)
Victoria Bridge
Wharton Reef Lighthouse
George Roberts Bridge
Old Magistrates Court House
Flinders Square
Little Fletcher Bridge
Central Park Boardwalk
Rockhampton – Sunday 2 April (World Autism Day)
Heritage Facade, Rockhampton Museum of Art

The more we can spread awareness and promote acceptance, the better we can create a more inclusive and supportive world for individuals with autism.
Help us spread the word and continue conversations surrounding autism! Follow us on Facebook and share our posts about the Lighting Up Queensland campaign and all of the messaging that we will be distributing leading up to World Autism Day on Sunday 2 April and into Autism Month this April.
If you would like to make a donation to Autism Queensland we would be ever so grateful. Donations go direct back to our services and supports to ensure we continue our mission of providing a life of participation, opportunity and choice for autistic individuals.
View All Articles