Welcome to Autism Queensland!
We're a community that's deeply passionate, connected and committed to making a difference in the lives of autistic individuals, their families and the community supporting them.
When you join our team, you'll experience a work environment filled with next-level empathy, compassion and a whole lot of smiles. You'll also be guided by leaders who value your unique contribution because they've been where you are – many of them have progressed their careers here, so they understand what it's like on the frontline.  
We believe in the power of teamwork, and you'll experience this for yourself when you get to know our supportive and friendly people, who'll be by your side in every challenge and celebration.  

Learning for life with leaders who care
At AQ you'll find plenty of opportunities for personal and professional growth on your journey with us! We believe in your potential, so we provide you with the scope and support you need to flourish in your career. And we understand how important it is to achieve the right work-life balance, so we're always looking for more ways to make work, work for you.

Join us at Autism Queensland and see your incredible impact every day.
If you're seeking a career where you can find a better balance and a better way, you've come to the right place.
We welcome a chat! We'd love to hear from you and why your passions lay with Autism Queensland. Reach out to us at [email protected] for any questions you may have.
Applying for a position:
We know applying for a role takes a lot of time and effort, so we'll do our best to make sure you have all the information you need and process your application as quickly

as possible.
We have outlined our recruitment process below, although timeframes may vary depending on the role you've applied for and how many applications we receive.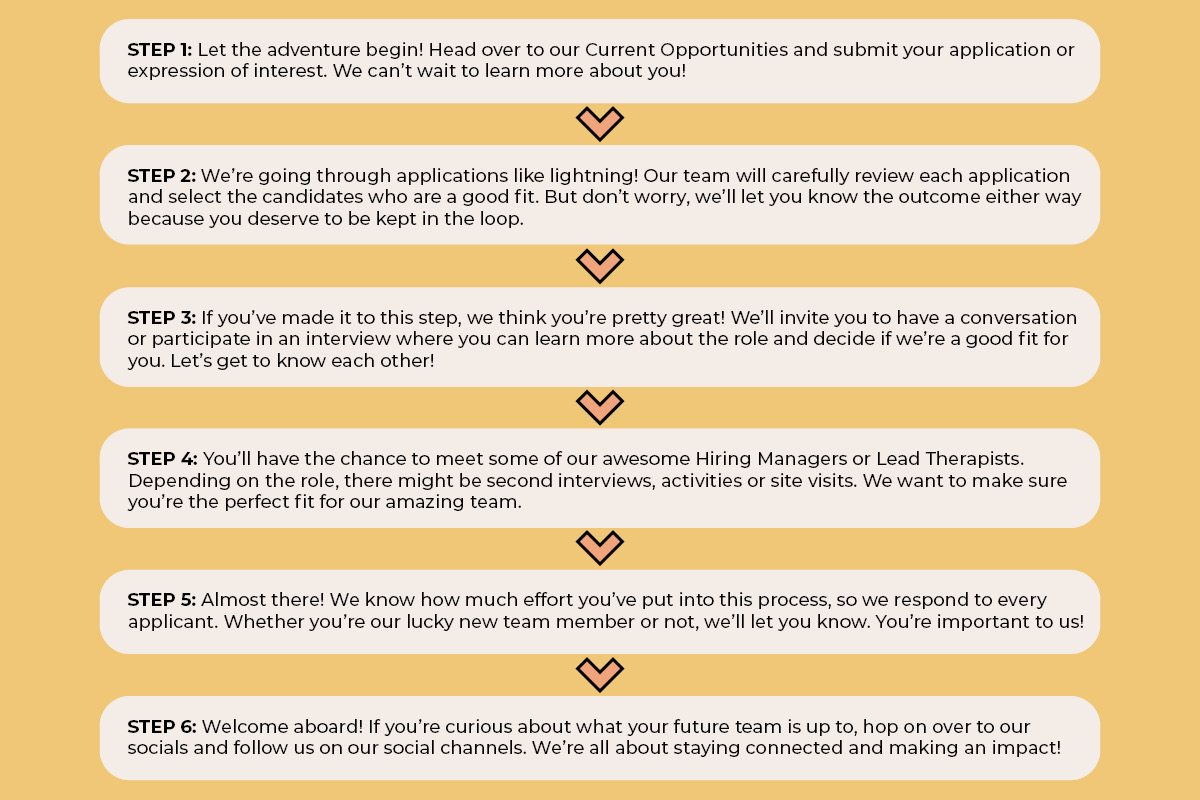 Follow us on Facebook, Instagram or LinkedIn.
Are you ready to be part of a team that walks alongside our clients, helping them achieve their goals and live life on their terms?