Applying for a position:
We know applying for a role takes a lot of time and effort, so we'll do our best to make sure you have all the information you need and process your application as quickly

as possible.
We have outlined our recruitment process below, although timeframes may vary depending on the role you've applied for and how many applications we receive.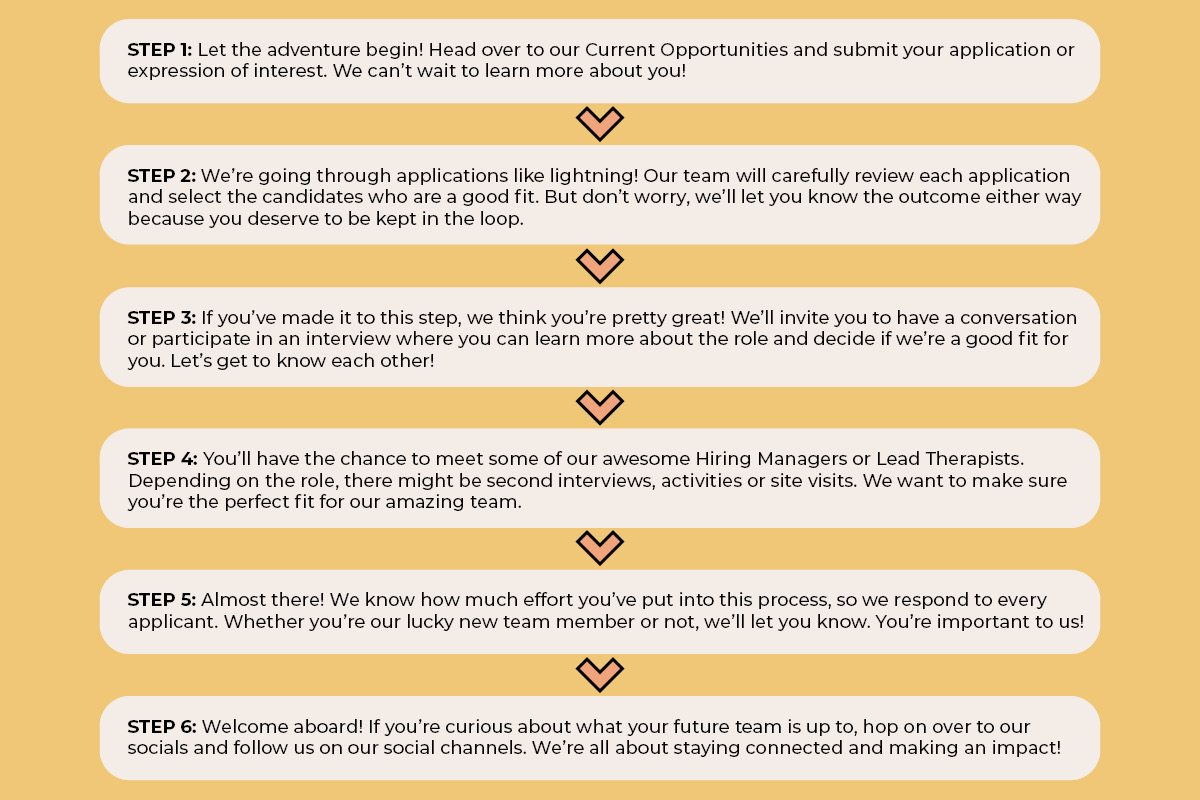 Follow us on Facebook, Instagram or LinkedIn. We welcome a chat! We'd love to hear from you and why your passions lay with Autism Queensland. Reach out to us at [email protected] for any questions you may have.
Are you ready to be part of a team that walks alongside our clients, helping them achieve their goals and live life on their terms?