AQ School's Oli Rides for Gold in Berlin this June
3 Apr 2023
Fifteen-year-old Oliver (Oli) King has his sights set on gold this year – equestrian gold at the Special Olympics World Games, Berlin this June.
Oli, a senior student at the AQ School Sunnybank Campus, began riding when he was 10. What started as a school holiday activity to get him out of the house has become a passion and he now spends his afternoons and free time training or helping look after a friend's horse Diaz, a much-loved 20 year old Arabian. 
Oli first attended AQ in Grades 5 and 6, and transition to high school in a mainstream setting in Year 7 proved extremely challenging. After trying three different high schools, he has found himself back at AQ, where he says he feels at home and safe and understood by all the staff.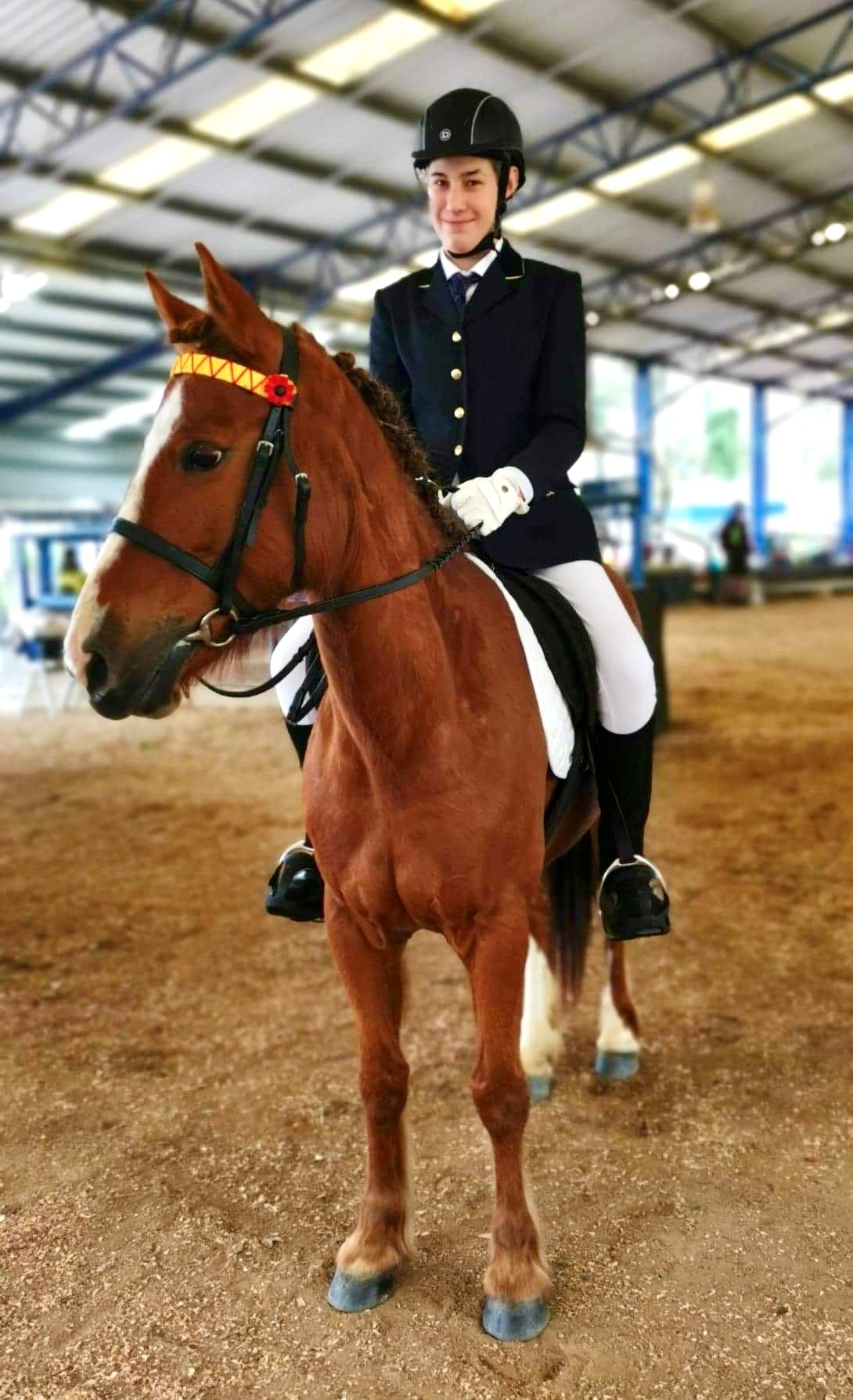 He competes in dressage and is one of just four equestrians who will represent Australia at World Games Berlin 2023. At 15 he is also the youngest team member, and recently returned from attending the team camp in Melbourne, the first step in this big journey to other side of the world. 
Mum Jody said Oli's selection to represent Australia at the Games has had a positive and uplifting influence on the whole family. 
"Our family has been through a very difficult time over the last few years supporting Oliver's various challenges," she said.
"It cannot be underestimated how life changing this opportunity is for him, with a positive and far reaching and flow on effect. 
"It gives me such joy every single time I see him on a horse, but particularly when fully dressed up for competition!" 
He will have two coaches with him, but the horse stays at home. As with the State and National competition he has competed in to be selected for the Australian Team, he will be allocated a horse at the event, then have only a short time to get to know that horse and practice, adding extra difficulty to the competition. 
"When I came first in the Nationals last September, my horse was Dolly, and she was lovely," said Oli. 
"Once you get given a horse, you can't go back, so all you can do is train hard and hope you and your horse do the best on the day." 
The Special Olympics World Games are the world's largest inclusive sports event and thousands of athletes from around the world compete in 26 sports over nine days of competition. In 2023, 64 Australians will wear the green and gold and compete in athletics, basketball, bocce, bowling, equestrian, golf, gymnastics, swimming and tennis. The Australian team will be supported by 28 volunteer officials and coaches who travel with them. 
As well as showing his skills on the horse, Oli, along with the other athletes, needed to raise $9000 to support his attendance at the Games. Not only did he reach his target three months early thanks to donations from proud family, friends, local businesses, community members and contacts from as far away as Sydney, once meeting his goal, Oli kept his fundraising account open to help his teammates meet their targets. 
For now, it is school as usual for Oli, but come June his classmates in SB13, along with the rest of the Sunnybank School and across AQ in general, will be watching with great excitement as Oli tests his dressage skills on the world stage!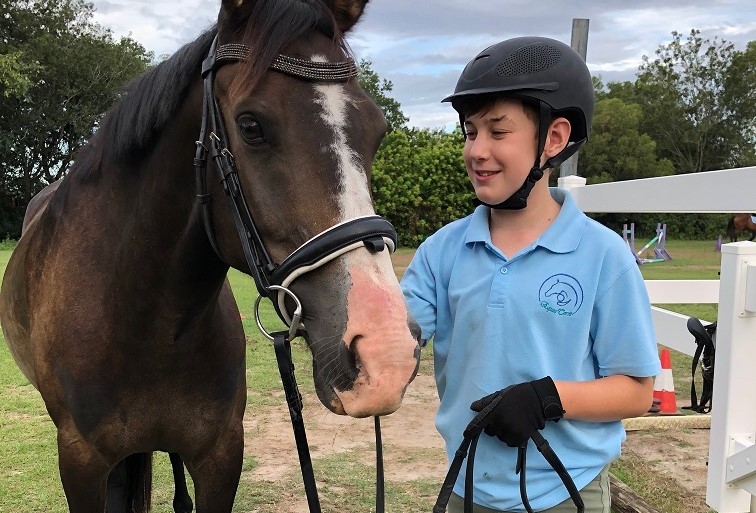 View All Articles