We're proud to be Queensland's leading agency in the provision of targeted services for autistic children and adults.
To deliver our inclusive and innovative range of services, we employ over 500 multi-disciplinary professionals and support staff from a variety of backgrounds.
You'll

work collaboratively, drawing on your

expertise

and passion to create

personalised

supports that unleash the potential within each client.
AQ therapists are an essential part of the AQ community that nurtures not just the skills of our clients, but also their self-confidence and independence. Your work will resonate not only into your career but into those you work with and the clients you support. Witness the joy of a child mastering a new skill, the gratitude of parents experiencing their child's progress, and the satisfaction of knowing you've contributed to building a brighter future. Your dedication will leave an enduring mark on the lives of those you support, fostering connections that go beyond therapy and become lifelong bonds. 
Our People
Our people are the heart and soul of our organisation, bringing passion, next-level empathy and dedication to everything they do. From our talented Teachers to our compassionate Support Workers, every member of our team is committed to making a positive impact in the lives of individuals with autism and their families.  

But it's not all about work! Our people know how to have fun, too! They'll listen when you need to be heard, laugh when you need to feel joy and celebrate every milestone along the way. The strong relationships they build with one another see us through the hard days and unite us on the good.   
Applying for a position:
We know applying for a role takes a lot of time and effort, so we'll do our best to make sure you have all the information you need and process your application as quickly

as possible.
We have outlined our recruitment process below, although timeframes may vary depending on the role you've applied for and how many applications we receive.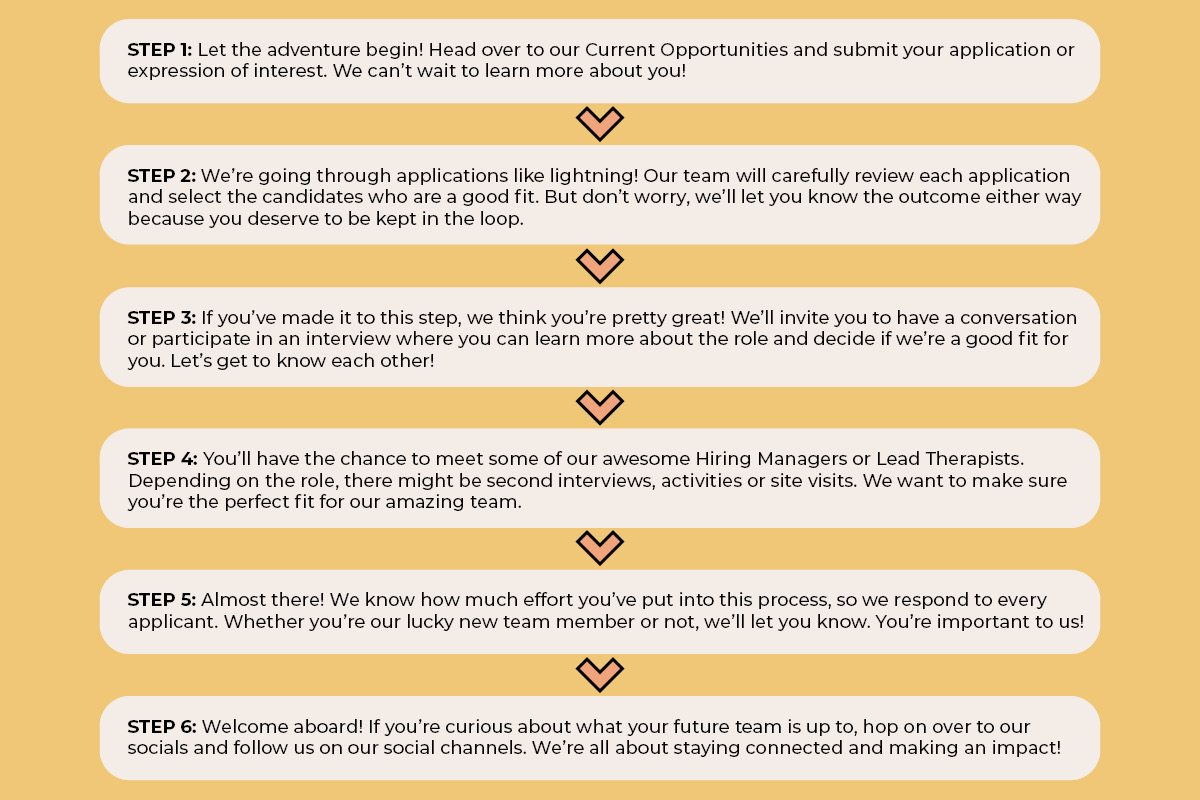 Follow us on Facebook, Instagram or LinkedIn.
Are you ready to be part of a team that walks alongside our clients, helping them achieve their goals and live life on their terms?

We welcome a chat! We'd love to hear from you and why your passions lay with Autism Queensland. Reach out to us at [email protected] for any questions you may have.